Breakfast Club
At the present time Brookland Junior School operate a breakfast club which Infant School children from reception upwards can apply to join. Infant children attending Breakfast Club are walked over to their classes at 8.50am. For further details please contact the Junior School on 01992 624487 or admin@brooklandjm.herts.sch.uk.
After School Club
The Junior School offer after school care for infant children.
We are currently (Autumn 2018) looking into setting-up our own Breakfast and After-School Clubs.
Extra-curricular Activities
The school offers a variety of after school clubs for children in years 1 and 2. These may include football, gym, tennis, speed stacking and gardening. Parents are informed about these clubs termly.
Some of these clubs are provided by the school and some are provided by outside contractors. Currently our outside contractors are:
All Sports Coaching – providing an after-school football club, multi skills club and a Holiday Football camp
A10 Active – providing after-school speed stacking (Autumn)/ gym club (Spring) / tennis (Summer)
Chexs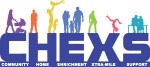 Our school belongs to the Cheshunt Extended Schools Service (ChExs). They run a range of courses for parents and after school activities for children at schools in their consortium area. They publish a booklet with details of available activities which is distributed to parents and also regularly send out flyers advertising activities. Some of the activities that they regularly run at our school are Art & Craft sessions and family Zumba classes.
Check out their website at: http://www.chexs.co.uk/
or email: admin@chexs.co.uk