Breakfast and After School Club
Starting after this Easter, 2019, Lulu's will be offering a Breakfast and After School Club to our nursery through to Year 2 children. Further information and forms can be obtained from our school office.
Extra-curricular Activities
The school offers a variety of after school clubs for children in years 1 and 2. These may include football, gym, tennis, speed stacking and gardening. Parents are informed about these clubs termly.
Some of these clubs are provided by the school and some are provided by outside contractors. Currently our outside contractors are:
All Sports Coaching – providing an after-school football club, multi skills club and a Holiday Football camp
Chexs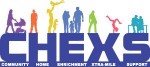 Our school belongs to the Cheshunt Extended Schools Service (ChExs). They run a range of courses for parents and after school activities for children at schools in their consortium area. They publish a booklet with details of available activities which is distributed to parents and also regularly send out flyers advertising activities. Some of the activities that they regularly run at our school are Art & Craft sessions.
Check out their website at: http://www.chexs.co.uk/
or email: admin@chexs.co.uk